The number of expectant parents finding out their baby's gender before birth has increased in recent years. We think, with good reason. These are our top reasons for finding out your baby's gender!
Simply, just curious. This is enough of a reason! Finding out your baby's gender can be stigmatised, especially by older generations as they assume it means you have a preference. People will have opinions about everything you do in pregnancy and parenthood, so this is your first practice for completely ignoring unsolicited opinions and doing whatever feels right for you.
It cheers you up during pregnancy
Pregnancy is a long road, especially if you've had a difficult pregnancy. Finding out your baby's gender halfway through can be that perfect pick-me-up to keep you smiling through the second half of your pregnancy. At UltraScan, you can have a Gender Scan from 17 weeks. Many of our clients say this gives them something to look forward to throughout the difficult first trimester.
Another great way to cheer up during pregnancy is the Gender Reveal Party. Gather your nearest and dearest to find out your baby's gender with you. At UltraScan, we provide Gender Reveal Balloons and Gender Reveal Confetti Cannons to reveal your news with a (literal) bang! Our customers sometimes send us videos of the moment when they revealed their baby's gender and we hear the excitement and happiness in the room as the entire family shares in this special moment.
The baby feels more "real"
Many expectant parents say they felt more of a bond with their baby after finding out the gender. Some of the mystery has been taken away from your image of your baby. You can stop referring to them as "the baby" and call them "him" or "her".
You only have to agree on one name
If you're struggling to agree on a name, finding out your baby's gender halves your workload. Avoid the unnecessary stress of picking a name that you ultimately will not use. Feeling a closer bond with your baby will also help you to decide on a name now that you have an image of them in your mind.
You have time to adjust to the gender
There are many expectant parents who are hoping for a certain gender. Maybe you have 3 boys and can't help but fantasise about having a girl. In these instances, it can be better to find out your baby's gender to avoid spending your pregnancy imagining the opposite gender.
Help your children connect with the new baby
If you already have children, finding out the gender can help them to imagine their new sibling and adjust to the idea. It can also help them to feel involved in your pregnancy when they call the baby "brother" or "sister" rather than "the new baby". 
For more on this, read our blog post about How to introduce your child to their new baby sibling.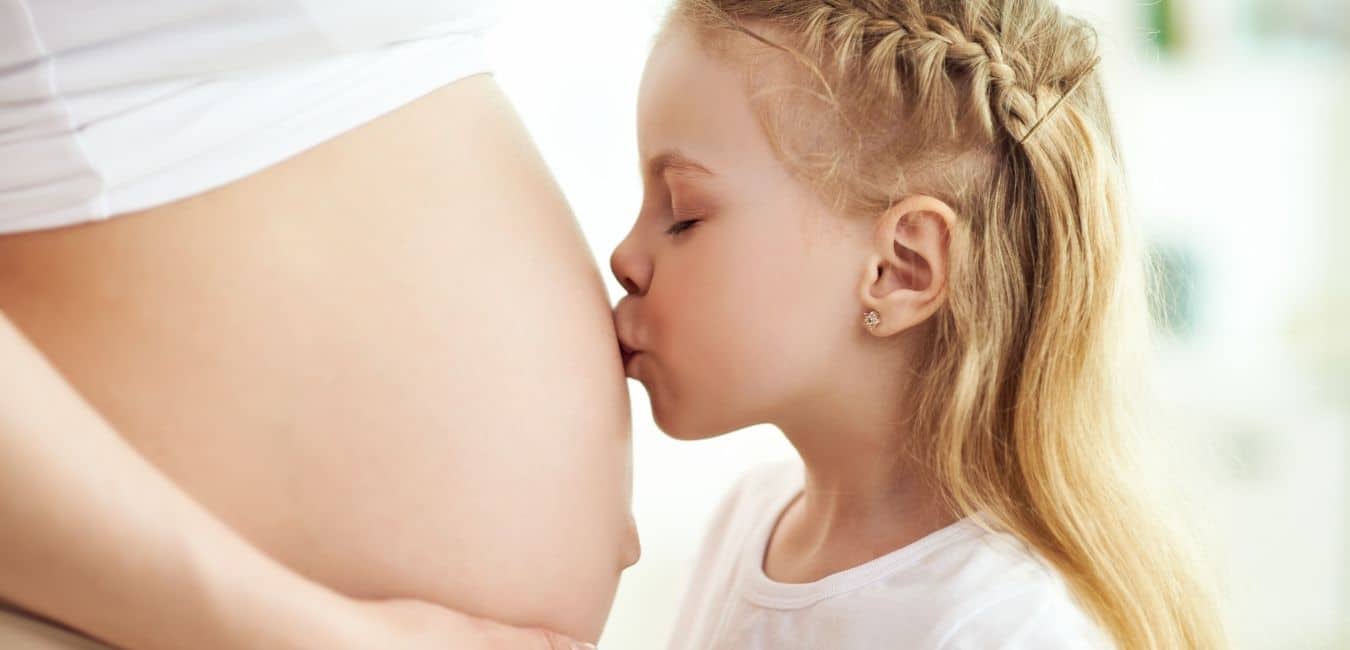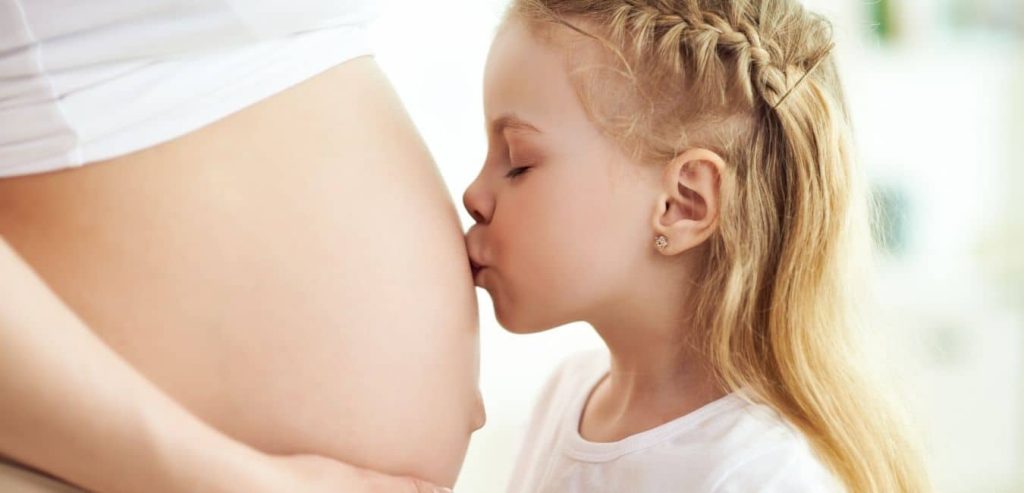 Avoid sibling disappointment
We know kids have no filter, even when it comes to their preferences for their new sibling. Maybe your daughter has told you she would HATE to have a smelly little brother and only wants a sister. In this situation, finding out the baby's gender gives her time to adjust to the news now, rather than being upset after you've given birth.
Now you know your baby's gender you can create their perfect space, buy their adorable outfits and even get personalised items with their name on it. You're sure to feel more prepared once you see their space ready for them.
Friends and family know what gifts to buy
Some people think it's more difficult to buy gifts when you don't know the baby's gender. They may constantly second-guess their choices while shopping, wondering if their gift is too gender-specific. Get ready for the mountains of pink or blue once your baby's gender is revealed!
Dodge the old wives' tales
Couples who don't find out their baby's gender are often surrounded by people who think they can guess the gender correctly. The old wives' tales like "morning sickness means it's a girl and glowing skin means it's a boy" rarely hold any truth. If you find out your baby's gender, you can avoid the speculations!
Want to find out your baby's gender? Pop over to our Gender Determination Scan page to learn more, or click the Book Online Now banner to make your appointment!