At UltraScan, our 3D/4D Baby Scans are extremely popular. In our 3D/4D ultrasound scans, our sophisticated machine uses sound waves to take thousands of photos of your little one. These photos are then instantly converted into a real-time video (4D imaging). This technology allows you to watch your baby's movements, live on the big screen, seeing their facial features and how they move. Check out a live scan we did over on our Facebook page! As you can imagine, this is an amazing bonding experience, but what other benefits are there?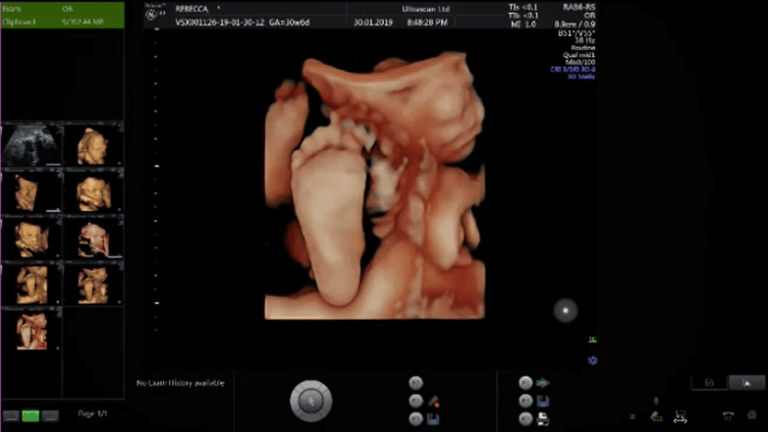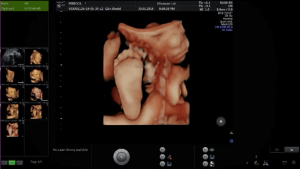 Introduce your child to their sibling
Much to the frustration of many mothers, children are not allowed into the scan room during public hospital scans. So, not only do you need to arrange childcare but you also have only an ultrasound photo to introduce your child to their new brother or sister. Introductions can be a tricky business, check out our "How to introduce your child to their new baby sibling" for some tips and tricks to help you through. One of the best things you can do is bring your child along to a 3D/4D private ultrasound. This gives them the opportunity to see that their new baby brother or sister is a real person who yawns, waves and smiles just like they do! Many parents report that their older children are much more attached to their unborn sibling after seeing them on a 4D scan. This affection for the new baby makes your child feel more involved in the process and less likely to feel resentment towards the new arrival. 
They say that women become mothers when they get pregnant and men become fathers when their baby is born. This is because the mother feels that strong bond from carrying her baby for her entire pregnancy, with every kick and wriggle they feel more attached to this little human. However, dads have limited opportunity to bond before the baby is born. Having a 3D/4D baby scan is the perfect way to introduce dad to their baby. Many dads say it serves as an emotional transition, shifting their mindset from "I'm waiting to become a dad" to "oh sh** I'm someone's dad!". Dads are often very emotional during 3D/4D scans as they feel their bond intensify with their unborn baby.
Can't think of a name? Or can't choose between your top ten favourites? This is another common reason that people will choose to have a private scan. Seeing your baby's face can give you an idea of what names will suit them. We all know someone who was so sure of the name they had chosen until the baby was born and "it just didn't suit them". Avoid the stress of leaving the hospital with "Baby Girl [surname]" by having a peek at their little face before settling on a name!
Pregnancy can be an anxious time for not just the pregnant woman, but the entire family. Having a 3D/4D scan gives the whole family a chance to make positive memories of the pregnancy. At UltraScan you can bring up to 5 guests to your scan, giving you the opportunity to really make a day of it. You can get the whole family together and come and see your newest addition! Plus, we give you plenty of photos and videos to remember your day. We send you all of your images and videos through WhatsApp or email, we print 5 black & white scan photos from the ultrasound machine and we print your 2 favourite photos on our professional printer in 6"x4" prints, ready to be popped into a frame!
Private scans at UltraScan are all about bonding, positive experiences and great memories. These scans are a world away from your experience in public hospitals. You're given plenty of time to relax and enjoy the sight of your little one on the big screen, as well as listen to their heartbeat on our surround sound. For whatever reason you choose to visit us, we can't wait to welcome you!
     – The UltraScan Team