With the average Irish baby costing up to €15,000 in their first year of life, you may be looking for ways to save money where you can. We've compiled a list of ways that most parents can save money and take some financial strain off this magical time in your life!
Still feeling shocked by the €15,000 figure? Well, you can save €5,000 by opting for public maternity healthcare rather than private. To decide whether you should choose public, private or semi-private, pop over to the HSE's website to read about each option and decide which suits your needs best.
Get more flexible about work
You can knock another €5,000 (on average) off the year-one bill if you don't use full-time childcare after your maternity leave has ended. Consider changing your working arrangements, see if your job can facilitate working from home or ask a family member to look after your baby, if possible.
Whenever possible, choose to breastfeed. Your body creates everything your baby needs to be in optimal health, completely free of charge, so why not take advantage? Formula costs, on average, €1500 per baby per year, so even if you breastfeed exclusively for the recommended minimum of 6 months, you'll save €750! If you're struggling to breastfeed, seek support before reaching for formula. The HSE has a range of supports available to help mothers to breastfeed for longer. Find a list of supports in your county here: Breastfeeding Support Search.
Consider a manual breast pump rather than an electric one. Manual breast pumps average about €25 compared to electric at about €150.
Really want the electric pump but don't want the cost? You could buy one secondhand, as long as the manufacturer sells the attachments separately. You'll need to replace the attachments for hygiene reasons.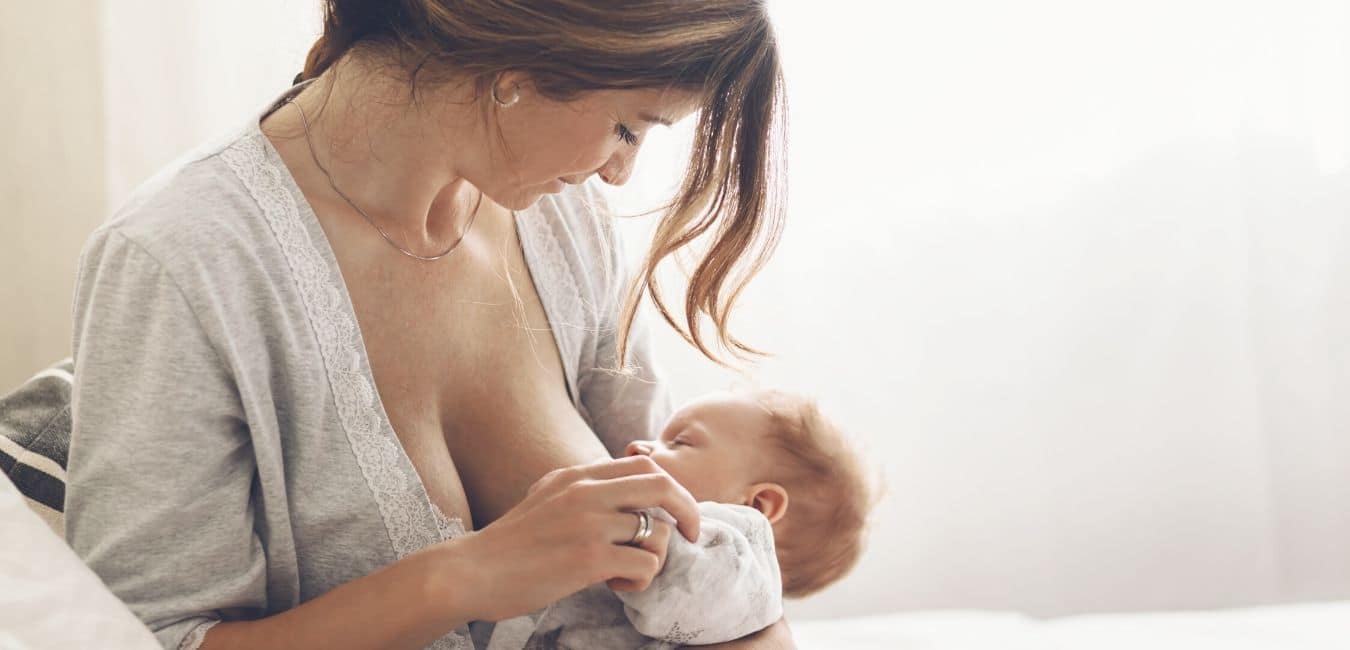 Moses Baskets are designed for your newborn to sleep in. Moses baskets are especially popular as a place for your baby to sleep near you during the day because it doesn't take up a lot of room in your living space. However, a Moses Basket is not safe for babies older than 3 months because their movements may cause the Moses Basket to fall over. Considering Moses Baskets cost €100 on average, you can save money by using your carrycot from your travel system for daytime naps as long as you check that the carrycot's mattress is suitable for extended periods of sleep.
Only buy essentials for your baby's first weeks. Resist the temptation to buy things like baby skincare, clothing and accessories. In an attempt to feel more organised, you can waste a lot of money on items that your baby doesn't fit into, hates wearing or has a reaction to.
Don't bulk buy nappies or wipes
Many people will spend hundreds on stockpiling nappies and wipes before their baby is born because they're sure they'll need them. However, your baby's skin is so sensitive you can't predict what will irritate them. Buy enough nappies and wipes for the first few days of your baby's life to be sure you won't be stuck with nappies and wipes you can't use.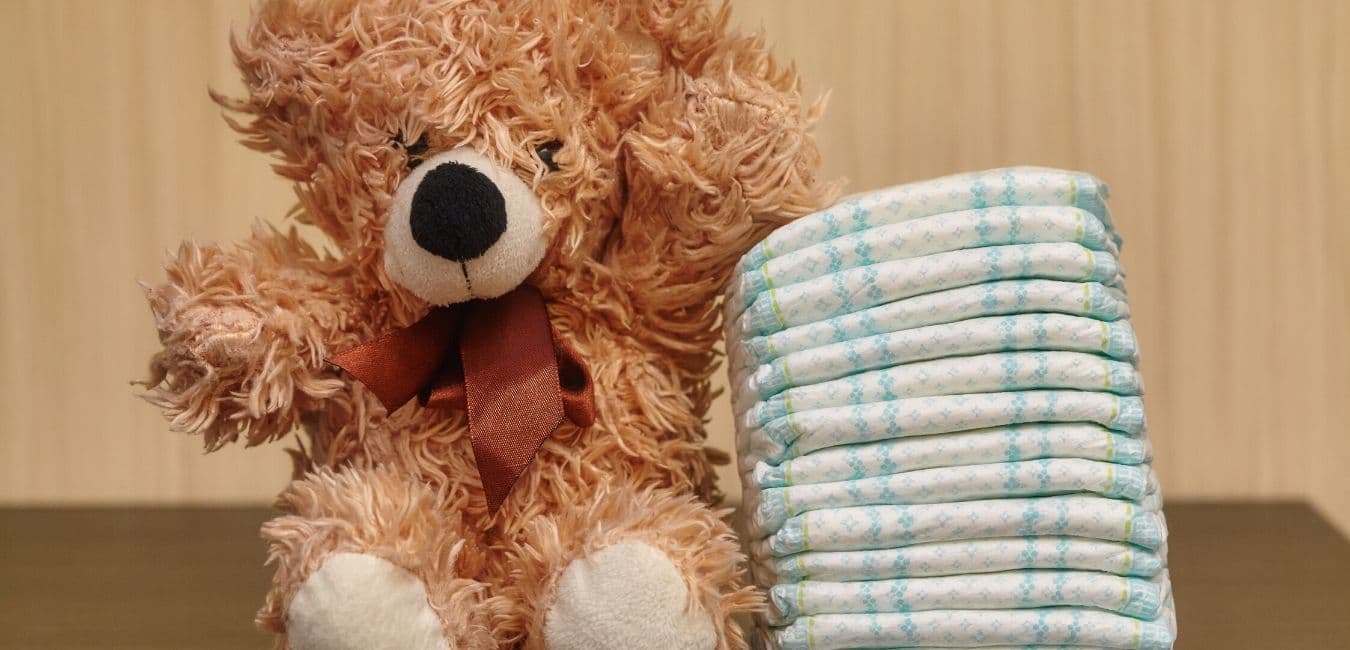 Don't be fooled by big brands
Often, generic brands are just as good as their name-brand equivalents. Bigger brands don't necessarily mean better quality, often these products come from the same factories, just labelled differently. This is even true for baby formula. Formula recipes are so heavily regulated, there isn't much room for variations between brands. Do your research and compare ingredients and nutritional information.
Or ask directly! People usually want to get you a gift that's useful. Let people know what you need, or request gift vouchers for baby shops so that you can use multiple vouchers together to make big purchases like a travel system or crib.
Return unwanted gifts as soon as possible
Did someone miss your hints? Don't leave it too long to exchange it. Act quickly so you can exchange the item for something useful.
Formula: try before you buy
A tub of powder baby formula can cost around €30. When shopping for which milk will suit your baby, try to buy smaller packages to test out. This way, if the formula upsets your baby's tummy, you haven't wasted so much money. Formula brands are prohibited from giving away free samples in Ireland, however, other countries allow free samples of formula to be given in maternity wards and paediatricians offices if you ask for them.
Buy products that grow with your baby
Car seats, high chairs and cribs are just some of the items you can purchase which grow with your baby. Shop around for the best value items which will adapt to suit your baby for years. They may be more expensive upfront but will save you money in the long run. For example, a car seat which lasts from birth to 12 years, that works out at €15 per year of use! 
Researching a product before buying can save you from buying something which doesn't last or doesn't work for your baby. Read plenty of reviews before settling on a purchase. This is especially important for your travel system. You can only test drive your pram around the shop and most prams will steer well on a flat smooth shop floor, so read lots of reviews to make sure it performs well in real-world conditions.
Before you buy something, make sure you need it
Make sure you couldn't safely substitute an item with something already in your possession. Such as substituting a changing mat for a folded fluffy bath towel. 
Just like feeding ourselves, it's cheaper to cook from scratch than load up on ready meals. Cook veggies as normal, blend them together and put them in the freezer for convenient baby food. Here's a guide detailing what your baby can eat at what stage: Age-By-Age Guide.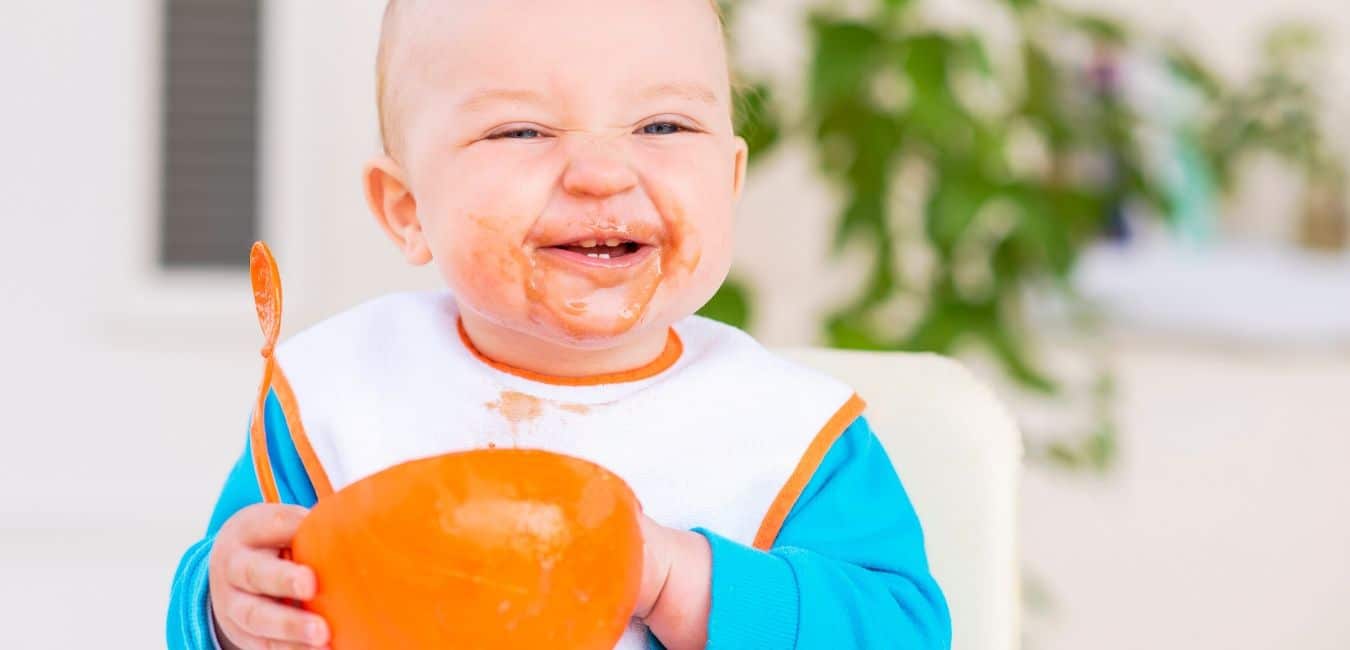 Ever buy a toy for your child and find they're more interested in the box? Babies are most entertained by everyday objects that they see you using like pots, pans, washing baskets and keys. As always, supervise your baby while playing.
Don't feel the need to buy gender-specific toys
Your baby boy doesn't care that his hand-me-down toy from his sister is pink. However, many people will still buy a specific blue variation for their little boy. Remember that babies don't care what colour their toys are, so why buy double?
Except for baby clothes to pack in the hospital bag. Chances are, you'll receive a lot of baby clothes as gifts. Your baby will only fit into the clothes for a limited window of time so avoid purchasing outfits yourself.
If you buy clothes, resist the temptation to buy expensive clothes
For yourself and your baby. We all know how messy babies are, why spend so much on clothes that will be puked on? Your baby doesn't care if they're wearing a cute outfit from a boutique or their plain babygrow that you got secondhand from your cousin.
Carry stain remover in your nappy bag
Keeping stain remover handy can save a lot of clothes and accessories from being thrown away due to persistent stains. This could also save the upholstery in your car or travel system.
If you have a few friends with babies, consider setting up a clothing swap. Whenever someone's baby grows out of something, they pass it onto the next baby. Alternatively, join a Facebook group where you can swap baby items, like Zero Waste Baby/Children Freecycle Ireland.
Consider whether you really need maternity clothes
Do you have clothes in your wardrobe which could work during pregnancy? Flowy dresses, oversized t-shirts, super stretchy leggings? You'll be surprised how much of your clothes could work with your growing belly.
If your wardrobe is missing what you need then ask family, friends and members of Facebook groups if they have maternity clothes leftover from previous pregnancies. Many women have bags of maternity clothes sitting in storage.
Look for secondhand essentials
Check sites like Facebook Marketplace, Adverts, DoneDeal etc for items like travel systems, high chairs, bouncers etc. Make sure to thoroughly disinfect anything you buy as it may have been in storage.
Keep in mind, you should never buy a cot mattress secondhand, it may be softened, worn, stained or ill-fitting. An old cot mattress increases your baby's risk of SIDS (see our blog Baby Sleep Safety for more). You should also never buy a car seat secondhand as you can't be sure that it hasn't been involved in a car accident. Once a car seat is involved in a car accident, even at low speed, it must be discarded as the safety components are compromised.
Skip the shoes until they're walking
Little baby shoes can be expensive and actually impede your baby's progress towards walking. Leave them barefoot at home so they can grip the floor and feel more confident in their movements. Use cosy booties, or double up on socks, for outdoor trips.